IMPORTANT NEWS
LATEST NEWS
August 22 2018

March 23 2018

February 12 2018

February 7 2018

December 14 2017
Daystar Hosts Belt & Road Schools
Date: June 29 2017
Earlier this week, Daystar Academy had the prestigious honor of hosting twenty two principals and vice principals from the Belt and Road Countries at our Beigao campus!
Sponsored by the Hanban (Confucius Institute Headquarters) and organized by the Beijing International Chinese College (BICC), the program aims to help participants gain a deeper understanding of China's education system and culture. Daystar was one of only four schools, and the only bilingual school in Beijing selected for this honor.
Travelling from the countries of Hungary, Indonesia, Nepal, Russia and South Korea, the visitors arrived Tuesday morning and were warmly greeted by Ivy Education Group's founder Jack Hsu, as well as Daystar Academy's Head of School Elizabeth Hardage.
After a campus tour led by Daystar's senior management, Ms. Hardage gave a brief introduction of Daystar, highlighting our mission, our values, our bilingual excellence, and what makes our school unique.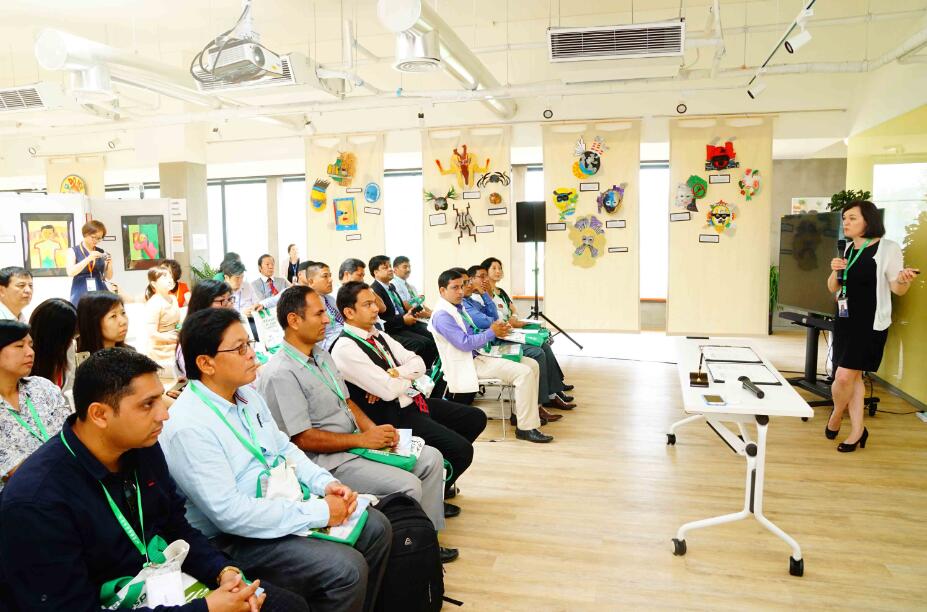 Daystar Academy then signed partnership agreements with two schools, the Kavya School in Kathmandu, Nepal, and the Xinzhong School in Surabaya, Indonesia. The goal of the partnership is to provide collaborative and learning opportunties for both students and teachers between the two schools.
At the end of the visit, all the participants had a chance to enjoy our sustainable lunch program and thoroughly enjoyed the experience before their departure.
It was a wonderful morning of exchanges and learning and we are grateful for the opportunity. Our sincere gratitude to the Hanban and BICC for trusting us with this honor.