IMPORTANT NEWS
LATEST NEWS
August 22 2018

March 23 2018

February 12 2018

February 7 2018

December 14 2017
Sanlitun Renovation Update
Date: June 28 2017
We're delighted to share that all classroom renovations at our Sanlitun campus are now complete! This includes all Ivy Academy's Kindergarten classes, and Daystar Academy's elementary school classes!
We have completed the following:

"Kindergarten Class"
All new window installations are complete
All new air purification systems have been installed
"Elementary class"
All new classroom furnitures for both Kindergarten and Elementary have been delivered at Sanlitun and are being aired out in May



Air Quality Testing Procedure

We have taken all precautions to ensure a safe and healthy environment, including applying the Photocatalysis treatment in all the rooms. Our campus recently completed the Air Quality Test, conducted by the respected testing agency: Center for Building Environment Test from Tsinghua University. Below is how we did it.

Step 1 : Closed windows and doors for 12 hours.

Step 2 : The center collected air samples from the rooms using the machines below. Each sample collection took approximately half an hour.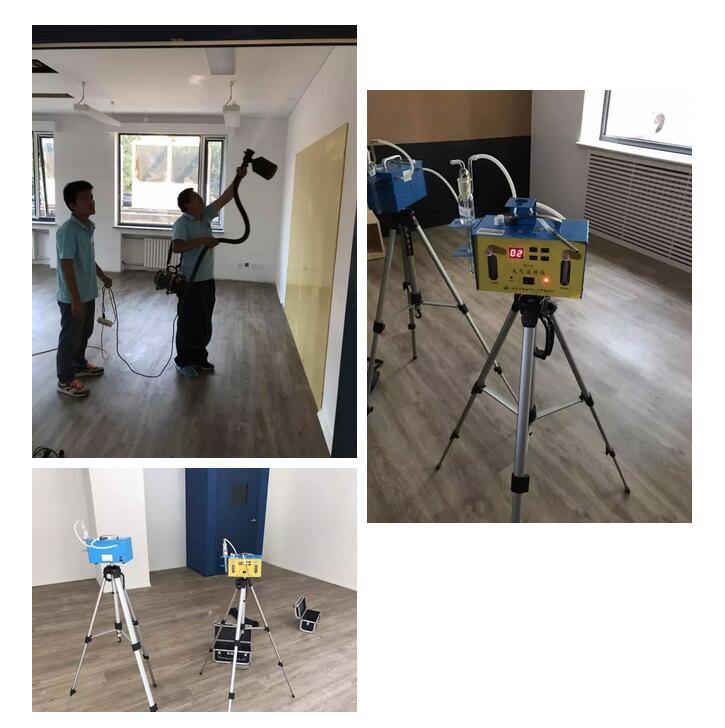 Air Quality Testing Standard

We are using the GB/T18883-2002 Indoor Air Quality Standard, which is the highest standard available in China. The Center for Building Environment Test Tsinghua University has conducted two testing procedures as follows:

• GB 18204.2-2014 Testing Procedure

• HJ 583-2010 Testing Procedure

Both procedures are testing the level of four elements which should be at the following readings to pass the inspection: Formaldehyde ≤ 0.10mg/m3, Benzene ≤ 0.11mg/m3, Toluene ≤ 0.20mg/m3 and Xylene ≤ 0.20mg/m3.
We will be receiving the official results of the air quality test by Friday June 30th.

Parents who have already enrolled at Sanlitun campus will receive regular updates, including information on signing up for campus tours. For prospective parents, tours of our new campus will be available beginning in the Fall.