IMPORTANT NEWS
LATEST NEWS
August 22 2018

March 23 2018

February 12 2018

February 7 2018

December 14 2017
Ivy To Host The Harvard Kroks
Date: May 24 2017

Get ready for Greatness! Ivy Education Group is set to end the school year on a high note by hostingHarvard University's most prestigious a cappella group "THE KROKODILOES"!!!
Kicking off their 80-day global summer tour in China, we are the only education group hosting them in Beijing. The Kroks, as they are called, will be featured in our final Distinguished Speaker Series for the school year on Saturday, June 10th.
Our event will kick off with a panel discussion featuring four Krok Members who come from a variety of places and are studying different types of majors: from Computer Science, to Environmental Studies, to Economics, to Theatre and Art!
After a short intermission, we will host the second part of the event: a mini concert! This will mark the debut of our novice choral group from Daystar Academy, as well as a 45 minute performance by the Krokodiloes.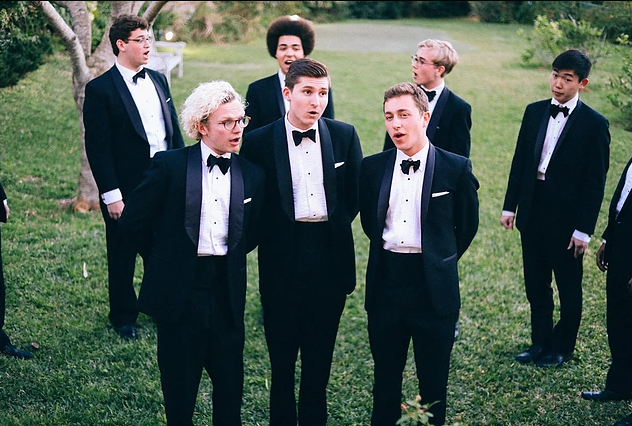 If you are planning to send your child abroad for college, we encourage you to join our event, and give your child this unique opportunity to hear and ask questions to these four Harvard students FIRST HAND.
Event Details
Date:
Saturday June 10th
Time:
9:00 a.m. Registration Begins
9:30-10:45 Panel Discussion & Q&A
10:45-11:00 Coffee Break
11:00-11:45 Concert
Location:
CHAO Hotel
No.4 East Workers' Stadium Road, Chaoyang District, Beijing, China
Language:
English with Chinese simultaneous translation
Admissions:
Ivy/Daystar Community Adult: 80RMB
Ivy/Daystar Community Student: 50RMB
Beijing Community Adult: 100RMB
Beijing Community Student (up to 18 years old*): 70RMB
One ticket per person
*Please note students must be age six or above to attend.
Seats are limited, please scan the QR code or click here to book your spot TODAY!
Thank you and we look forward to welcoming you!